With so many RV models and floorplans on the market today, it's no wonder that buying your first RV is overwhelming. The biggest challenge for beginners is choosing a camper that fits their individual needs, without breaking the bank.
Those that are just getting started in the RV camping lifestyle can easily be distracted by all the fancy amenities that many new campers offer. While the bells and whistles are nice, as a beginner they could leave you becoming aggravated and wanting to give up before your vacation even starts.
Therefore, the perfect camper for beginners is going to be one that sets up easily, is lightweight and safe to tow, and doesn't come with the learning curve of RVs with the higher end luxuries.
With that in mind, I made a list of the top 5 campers that are perfect for beginners to help narrow down the endless choices and to help you find the RV that is right for you.
This article may contain affiliate links. As an Amazon Associate, we may earn a commission on qualifying sales at no extra cost to you.
What To Look For In Your First Camper
For beginning RVers, there are many factors to consider before choosing your first camper. Sure, the huge luxury fifth wheel RVs and other high-end travel trailers are nice, but for a beginner, they can be overwhelming.
There is a learning curve to consider when it comes to auto-levelers, multiple slides, and other luxury minded amenities. My suggestion is to start with an RV that is easy to set up, safe to tow, and offers sleeping areas for the whole family.
Towability
When choosing your first camper, be aware of the towing capacity of the tow vehicle you intend to use and find an RV that is well below that number.
It doesn't take much to exceed the weight ratings when you start packing all your gear for your adventures.
Be sure to discuss weight distribution hitches and sway bars with the dealership, and make sure they are included in the purchase.
Safety
In addition to sway bars and weight distribution hitches, keep in mind other safety features that will make you feel more comfortable.
Most newer RVs are either equipped with or are prewired for backup cameras and tire pressure monitoring systems.
Ease Of Use
Your first camper should be extremely easy to set up once you get to the campground. As a beginner, it is very easy to skip a step in the set-up process when you're thinking about that hiking or fishing trip you have planned.
One mistake that beginners often make is allowing enough room for slide-outs, if their camper is equipped with them.
Exterior storage compartments, or basement storage, are crucial to storing things like water hoses, camp chairs, and even those fishing poles we were talking about earlier.
Power tongue jacks and stabilizers are another feature that makes setting up your camper a breeze, however, with more features comes more maintenance.
Floorplan
When buying your first camper, make sure the floorplan is going to work for you and your family. For example, some camper floorplans have the bed tucked nicely into a corner.
While this may be nice for extra space during the day, someone is going to have to crawl over the other person at some point during the night.
Another great example of choosing the right floorplan is the bathroom. Some people don't mind the idea of a wet bath, while others just can't seem to wrap their minds around showering in the same stall as the toilet.
It is especially important to pay close attention to the little things. Some things might not be a deal breaker now but could easily become a huge annoyance later.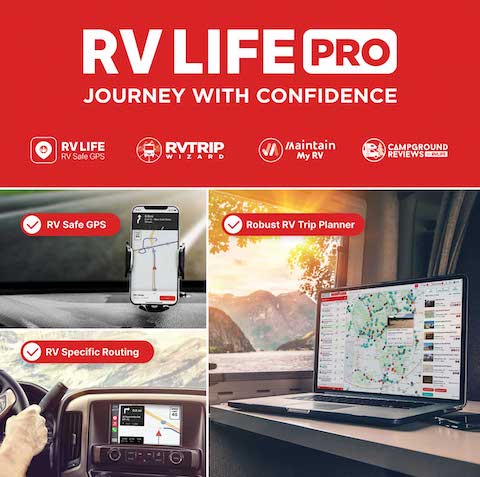 5 Best Starter Campers For Beginners
Now that you have a few ideas of what to consider when choosing your first RV, let's take a look at five different campers that are ideal for beginners.
KZ Sportsman Classic 160RBT
The KZ Sportsman Classic 160RBT hybrid travel trailer is a great choice for the beginning RVer and possibly the best starter camper for a small family.
Not only can this lightweight camper be towed by most trucks and SUVs, but it also comes standard with all the features you need to enjoy a weekend at the campground.
If you are looking for a camper that still gives you the feeling of sleeping outside, the two 54" X 74" tent beds offer just that. You get the coziness of a camper with the sights and sounds of sleeping outdoors in a tent.
The kitchen in this camper comes fully furnished with a two-burner cooktop, microwave oven, refrigerator, and pantry for food storage.
The exterior features of this camper are ideal for the beginner. There is a 12' power awning for relaxing in the shade listening to your favorite tunes on the exterior speakers.
The KZ Sportsman Classic also includes scissor-type stabilizing jacks, backup camera prewire, and is prepped for solar panels.
And if you prefer to take your RV camping adventures off-road, KZ offers an optional off-road package that includes 15" mud tires for additional ground clearance.
Additional Specs:
Length – 19.17'
Width – 7.5'
Height – 8.92'
Dry Weight – 2,790 lbs.
GVWR – 3,500 lbs.
Hitch Weight – 310 lbs.
Black Tank Capacity – 24 gallons
Gray Tank Capacity – 32 gallons
Fresh Water Tank – 20 gallons
Casita Heritage Deluxe
The Casita Heritage Deluxe Camper is another great choice for first-time RV owners. What makes Casita so unique is the almost seamless design of two-piece fiberglass shell. By only having one seam, this beginners RV is nearly waterproof.
The Casita Heritage Deluxe also features a steel frame that makes this camper nearly indestructible. In addition, the aerodynamic corners help to keep it from swaying when being towed, a huge plus for first-time RV owners that aren't used to towing a camper.
The rear dinette converts into a 54" X 76" double bed big enough for two, although one person will have to crawl over the other person if mother nature calls in the middle of the night.
Across from the kitchenette is a set of bunks for additional sleeping space and at the front of the camper there is a wet bath that includes a toilet and a shower.
The kitchenette features a two-burner propane cooktop, a single-bowl sink, and a small, 3-way, 4 cubic feet refrigerator.
Additional Specs:
Length – 17'
Width – 6' 8"
Height – 8' 11"
Dry Weight – 2,480 lbs.
GVWR – 3,500 lbs.
Black Tank Capacity – 15 gallons
Gray Tank Capacity – 32 gallons
Fresh Water Tank – 16 gallons
Forest River Rockwood Geo Pro G20BHS
This bunkhouse camper from Forest River is perfect for the first-time RV owner with a large family. Plus, with a single slide-out, outdoor griddle, and fully equipped bathroom, it has some of the features you will find in the high-end campers.
This camper has sleeping for up to 6 people with the 26" X 74" double bunks, a convertible dinette, and a 54" X 74" full sized bed.
The kitchen is fully equipped with a 3-burner cooktop, single bowl sink, microwave, and a mid-sized fridge.
Outside you will find plenty of basement storage for your camping gear, solid "drawbridge" type steps, and a propane griddle for those mornings when you just want to cook breakfast outside.
Some of the features we think would benefit first-time RV owners are the black tank flush, backup camera prewire, and the tire pressure monitoring system. All which is standard equipment on the Rockwood Geo Pro G20BHS.
Additional Specs:
Length – 21' 2"
Width – 92"
Height – 10'
Dry Weight – 3,574 lbs.
GVWR – 4,522 lbs.
Hitch Weight – 495 lbs.
Black Tank Capacity – 27 gallons
Gray Tank Capacity – 27 gallons
Fresh Water Tank – 31 gallons
Keystone Passport Solo 15FK
For the beginner looking for a small, fully featured camper for their first purchase, the Keystone Passport Solo might fit the bill.
This single-axle camper is loaded with features that aren't typically found on travels trailers this size. It comes standard with an electric tongue jack, outdoor kitchen, and a 10' powered awning.
Inside this compact, yet spacious camper, there is a unique wrap-around kitchen. In the fully equipped kitchen you will find a two-burner cooktop, single bowl sink, mid-sized refrigerator, and plenty of overhead cabinet space.
The slide-out contains a Murphy Bed that is a sofa with pedestal dinette table during the day and transforms into a 60" X 80" bed at night.
The bathroom in this beginners RV features a separate shower, toilet, and vanity sink with overhead storage.
Additional Specs:
Length – 19' 5"
Width – 8'
Height – 10' 4"
Dry Weight – 4,410 lbs.
GVWR – 5,650 lbs.
Hitch Weight – 595 lbs.
Black Tank Capacity – 30 gallons
Gray Tank Capacity – 30 gallons
Fresh Water Tank – 37 gallons
Vorsheer XCT (Xtreme Camp Trailer)
If you prefer the ruggedness of off-grid camping, then the Vorsheer XCT might be the perfect choice for your first camper.
The XCT, or Xtreme Camp Trailer, is built for the first-time camper owners that prefer to take things off the beaten path.
You won't find many of the amenities and special features of the travel trailers above, but what you will find is a camper that is built with comfort and durability in mind.
The on-board "kitchen" located at the rear of this camper is equipped with a sink, a propane stove, and a small fridge/freezer for whipping up your favorite camp meals while on the trails.
In addition, this off-road camper features an enclosed outdoor shower with hot and cold-water controls.
Other notable features of this camper include a queen-sized mattress, 20 lb. propane rack, 17" wheels, and a Renogy 2000W Smart Inverter.
If off-grid camping is more your style, the Vorsheer XCT might be worth a look.
Additional Specs:
Length – 13.6'
Width – 7.5'
Height – 6.8'
Dry Weight – 1,995 lbs.
Hitch Weight – 120 lbs.
Fresh Water Tank – 29 gallons
Final Thoughts
When it comes to buying your first RV, there are hundreds of floorplans available by several different manufacturers. As a beginner, you will want to find the camper that not only meets your individual needs, but is also easy to tow, easy to set up, and has the features and amenities that will make you and your family comfortable.
David is a U.S. Air Force veteran who currently lives on the Texas Gulf Coast with his wonderful wife of 26 years and their two furry companions, Gus and LuLu.
As an outdoor and RV enthusiast, David loves to spend his free time taking road trips and spending as much time as possible at the campground with the family in their 2018 Dutchmen Kodiak 201QB travel trailer
(Visited 46 times, 1 visits today)
Last modified: October 14, 2023