A tire pressure monitoring system (TPMS) is a necessity for anyone who drives a motorhome or tows a camper. Dealing with a tire blowout while you're traveling could be tragic.
According to the National Transportation Safety Board, there are an estimated 33,000 vehicle accidents every year that are tire related. Of those, at least 2,000 of them are due to blowouts.
Those are pretty staggering statistics when you realize that some of these accidents can be prevented with proper tire care and maintenance.
Of course, simply maintaining your RV tires won't always prevent a blowout or other tire related issue. But maintaining proper tire pressure while you're traveling will certainly help minimize the chances of a disaster.
It might seem impossible to constantly check the air pressure in your tires while you're cruising down the road. But a tire pressure monitoring system (TPMS) does exactly that. It monitors the pressure in your RV tires and alerts you of any issues before a small issue turns catastrophic.
In this article we take a look at 4 of the best TPMS options for your RV, the different types of monitoring systems, and what to consider before making a purchase.
This article may contain affiliate links. As an Amazon Associate, we may earn a commission on qualifying sales at no extra cost to you.
Best RV TPMS At A Glance
Best Overall – TST 507 RV TPMS
Best For Small Campers – Tymate M7-3 Wireless TPMS
Best For Large RVs – Guta RV Tire Pressure Monitoring System
Best For Smartphone Monitoring – TireMinder Smart TPMS
What Is An RV Tire Pressure Monitoring System (TPMS)?
An RV tire pressure monitoring system uses wireless sensors placed on each tire that allows the user to constantly monitor tire pressure, in real time. When a drop or rise in pressure is detected by the sensors, they send a notification to a monitor inside the vehicle, normally mounted on the dash.
Not only are these monitoring systems capable of relaying tire pressure, but some also provide additional data like tire temperature and leak detection.
While these monitoring systems are an important tool for RV owners, they do not relieve you of performing regular maintenance on your tires.
You will still need to check the overall condition of your RV tires before, during, and after every trip. An RV tire pressure monitoring system is there to warn you of any issue that may come up.
How Does An RV Tire Pressure Monitoring System Work?
In a nutshell, an RV tire pressure monitoring system works by installing sensors on each tire valve stem. These sensors monitor tire data and wirelessly send alerts to a monitor in the event of a loss in tire pressure or a rise in temperature. Some higher end units will have more functionality, but the overall system works the same.
Who Needs An RV TPMS?
Anyone who drives a motorhome or tows a camper, or fifth wheel needs an RV TPMS. They are easy to install and provide a cost-effective way to keep you and your family safe while you're driving. In addition, by potentially avoiding a catastrophe, you will save you money in the long run.
Proper tire pressure can also help increase overall fuel economy.
Types Of RV Tire Pressure Monitoring Systems
There are two types of tire pressure monitoring systems, direct and indirect. All of the models in this article are direct monitoring systems, while the monitoring system in your daily driver or tow vehicle is indirect.
Direct TPMS monitors tire pressure using sensors for each individual tire. Direct tire pressure monitors can either be wired or wireless. The data that is collected by the sensors is transmitted to a receiver, or monitor.
Indirect TPMS uses the vehicles ABS wheel speed sensors to collect data. If the air pressure in the tire is low, the wheel will turn at a different RPM than the other tires alerting the driver of an issue. Instead of real-time reporting, you will generally have to drive a longer distance before you receive an alert.
As you can see, direct tire pressure monitoring is much more useful than indirect. Plus, indirect monitoring only alerts you in the event of a low tire, and not the temperature of the tire.
Top 4 RV Tire Pressure Monitoring Systems
Now that we have a better understanding of what an RV TPMS is and how important it is to have one, let's take a look at our top 4 recommendations.
1. Best Overall – TST 507 RV TPMS
The TST 507 RV TPMS is a high-quality system that is highly recommended by RV owners and commercial trucking companies. The capabilities of this system to monitor up to 110 tires seems a bit overkill, but if you have a dually pulling a multi-axle fifth wheel, this unit is more than capable of handling your needs.
The monitor features real-time display of tire temperature and pressure on a 3.5" widescreen display. In addition, it gives visual, audible, and textual alerts when unsafe conditions are detected.
The high- and low-pressure thresholds are user adjustable and can be set between 0-218 PSI.
The cap style sensors are equipped with user-replaceable CR1632 batteries and are water resistant. In addition, the sensors include an anti-theft feature, so you won't have to worry about thieves running off with your equipment.
PROS
Easy To Install And Program
Highly Accurate
Real-Time Monitoring
2. Best For Small Campers – Tymate M7-3 Wireless TPMS
The Tymate M7-3 wireless TPMS is an excellent choice for small, or single axle campers. The Tymate is available with 4 or 6 sensors, depending on your setup.
This system features solar charging but can also be charged using the cigarette lighter port for those cloudy days. If the system detects that you have not moved for 10 minutes, it enter an energy-saving mode that wakes up when the vehicle begins to move again.
It features five distinct alarms for fast leak, high/low pressure, high temperature, and a low sensor battery alarm. The backlit LCD display provides a real-time readout of tire pressure and temperature and can be adjusted for brightness.
Because the sensors pressure range is so low (12-87 PSI), it is not recommended for large trucks or motorhomes.
PROS
Budget Friendly
Distinct Alarms For Different Issues
CONS
Sensor Batteries Have Short Lifespan
Low Pressure Range
3. Best For Large RVs – Guta RV Tire Pressure Monitoring System
The Guta RV tire pressure monitoring system is a great choice for larger RVs because of it's extended range and compatibility with larger tires.
Installation and setup are user-friendly. After syncing the sensors and setting up your personal parameters, simply install the sensors on the valve stems with the included weather resistant O-rings.
The maximum wireless range of the sensors is 36' without the booster. However, with the booster (included on models with 6 or more sensors) that range is extended to a full 80 feet.
The Guta TPMS features a large LCD monitor that boasts a full 14-day battery life and has the capability to monitor up to 24 tires.
In addition, the monitor shows real-time data including tire pressure and temperature and features 7 alarms. These alarms include high and low pressure, high temperature, low sensor battery, fast tire leak, sensor data loss, and low display battery.
If you have a long RV and need a TPMS with an extended range, the Guta monitoring system is a good choice.
PROS
USB Powered Monitor
7 Alarm Parameters
User-Replaceable Sensor Batteries
CONS
Booster Not Included On 4-Sensor Model
4. Best For Smartphone Monitoring – TireMinder Smart TPMS
The TireMinder Smart TPMS is the perfect solution for those who want to keep a close eye on their RV tires, without the additional clutter of a monitor.
When connected to the app, this system allows you to monitor your tires with an iPhone, iPad, or Android device.
The included sensors have a pressure range of 0-232 PSI and monitor your tires every 6 seconds. Each sensor is equipped with a user-replaceable battery and TireMinder offers a free battery replacement program.
With expanded packs of sensors, this tire pressure monitoring system is capable of monitoring up to 22 tires simultaneously for high/low pressure, slow leak, rapid leak, and high temperature.
This kit also includes a Bluetooth adapter and signal booster for increased signal strength.
With a wireless range of up to 80 feet, the TireMinder TPMS is the perfect choice for any size RV.
PROS
Anti-Theft Lock Nuts
Audible And Visual Alerts
80′ Range (with included booster)
CONS
No Monitor, Must Use Smartphone For Real-Time Display
Things To Consider Before Buying A TPMS
As you can see, there are several options available for tire pressure monitoring systems. Some units have advanced features that others don't.
Let's take a quick look at some of the things you need to consider before buying an RV TPMS.
Number Of Tires
The total number of tires you will be monitoring will help determine which TPMS best suits your needs. If you only want to monitor the tires on your rig, then figuring out how many sensors you need shouldn't be an issue. However, there are more instances where you might want to monitor additional tires.
Motorhomes – Motorhome users should monitor all of the tires. If you are towing another vehicle or a utility trailer behind the coach, you should be monitoring those tires as well.
Travel Trailers & Fifth Wheels – When you're towing your RV, you definitely want to monitor the tires on your rig. But what about the tow vehicle itself? Many RV owners add TPMS sensors to their tow vehicle, so they have the ability to monitor all tires on a single screen.
Toads/Dollies/Utility Trailer – When towing anything behind your motorhome or travel trailer, it is very important to monitor those tires as well. If your towed vehicle has its own set of built-in TPMS sensors, they do you absolutely no good if you can't monitor what's going on with them. The same holds true for utility or boat trailers. These tires should be monitored as closely as your rig's tires.
Valve Stem Types
There are many different types of valve stems on wheels these days. The most common are rubber. However, some dual wheel and heavier vehicles have metal or a rubber/metal hybrid valve stem. You might even encounter a braided extension on some dually trucks.
Most TPMS models have the small, cap-style sensors while others have flow-through sensors. If you're not sure which type of valve stem you have on your rig, the cap-style sensors are the safest option. The flow-through sensors are best for metal, or rigid valve stems. The longer length of these sensors can stick out past the wheel which can cause damage to the valve stem.
If you would rather have the flow-through sensors, I recommend checking with your local tire shop to see if they can install metal valve stems on your tires.
Location Of Valve Stems
Before purchasing an RV tire pressure monitoring system, check the locations of your valve stems. On most travel trailers, fifth wheels, and tow vehicles, the valve stems are very easy to access and shouldn't be a problem installing the sensors.
On the other hand, if you have a dually set-up, some of your valve stems may not be very easy to get to. If this is the case, you may have to install valve stem extenders on those wheels to make it easier to install the tire pressure sensors.
Replaceable Batteries
Some TPMS units do not have replaceable batteries. Instead, when the batteries die, you will have to replace the sensor.
This can get rather expensive over time, so we recommend buying a monitoring system that has user-replaceable batteries.
Easy Installation And Use
Not all RV TPMS models are created equally. Most of these units are fairly simple to install. On the other hand, many are very difficult for some folks. Be sure to read any documentation or reviews before jumping into a purchase.
Type Of Display
The display of an RV TPMS is very important. Be sure to check the dimensions of the display to ensure it doesn't interfere with any other gadgets you might be using. Think GPS, dashcam, etc.
If you have several devices on your dash or if you just like a clean dashboard, consider an RV TPMS like the TireMinder listed above. It connects and send alerts to your smartphone eliminating clutter on the dash.
In addition to display size, a quality TPMS will have an easy-to-read display. Some monitors will have list type readouts while others show outlines of the vehicle. List type readouts are often harder to decipher which tire needs your attention.
Budget
Budget is a concern when you purchase anything. When it comes to RV tire pressure monitoring systems, there are a wide variety of prices out there. In addition, some units offer prices based on the number of sensors you need.
Final Thoughts
Having a tire pressure monitoring system on your rig will give you the peace of mind knowing everything is good with your tires while you're rolling down the road.
In addition, these monitors will alert you if anything out of the ordinary is happening with your tires. This gives you time to take care of it before it turns into something more.
Without one you are leaving everything up to chance.
David is a U.S. Air Force veteran who currently lives on the Texas Gulf Coast with his wonderful wife of 26 years and their two furry companions, Gus and LuLu.
As an outdoor and RV enthusiast, David loves to spend his free time taking road trips and spending as much time as possible at the campground with the family in their 2018 Dutchmen Kodiak 201QB travel trailer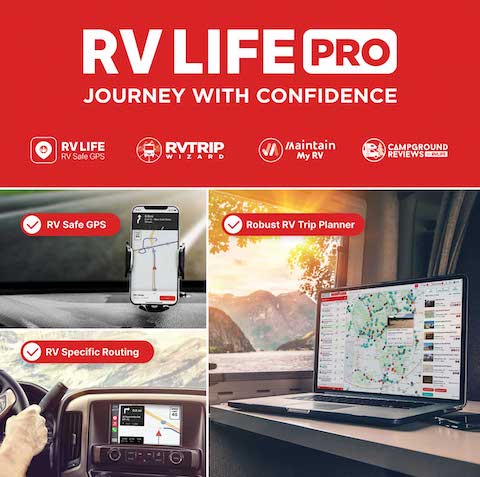 (Visited 24 times, 1 visits today)
Last modified: October 14, 2023